The moon is simply magical , with energetic pull to control water and the tides. It is worth remembering that we are made up of over 60% water and therefore she is able to capture us in her beautiful ebb and flow of her energy.
Spiritually, I find when I look up at the moon I am reminded that whatever happens, whatever we face there is beauty to be found in every day. She also teaches us that we do not have to shine at our fullest everyday, there is time to rest and time for action.
Societal and cultural pressures do not encourage cyclical living. In Fact it pushes the ideas of the exact opposite.
We must look great, feel great and be super freaking motivated every single day., to be the best versions of ourselves. Whilst being the best mother, friend, partner all of course whilst having the
Instagram perfect home to photograph.
So, I extend an invitation to you. I invite you on a journey, a journey of stepping back and committing to yourself and to each other.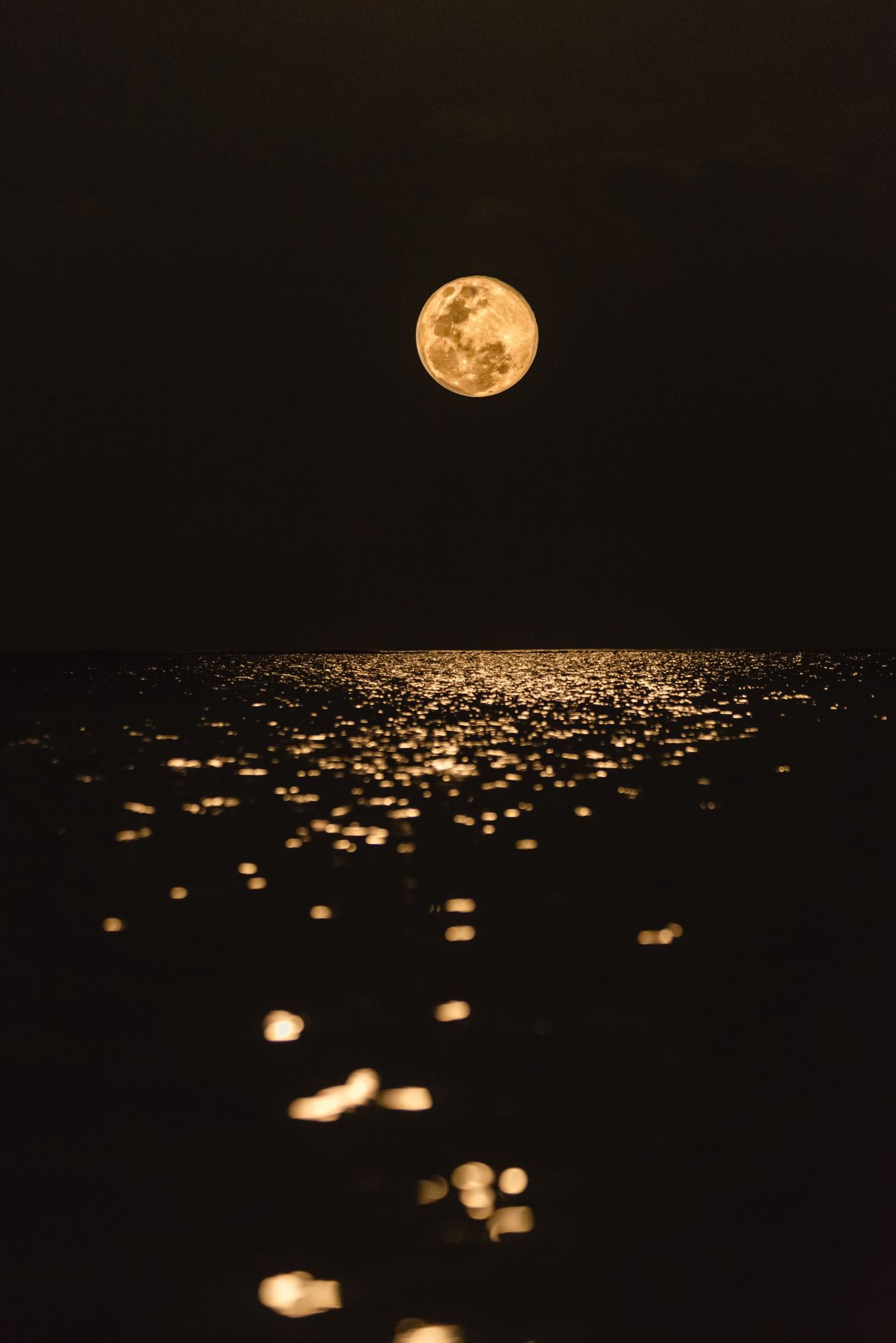 How can we use the Moon & her energy?
The moon reminds us with her cycle that new beginnings are always around the corner. Perhaps more importantly the sense of death and rebirth.
As she moves through her cycle, growing in size to the magnificence of a full moon before slowly waning down ready for the new moon.
We are able to use these energies, to manifest, set intentions and step into each energy phase with her for more consistency in your life.
We can also link our personal cycles to the moon, to help us understand and improve our symptoms and embrace our own moon time.
How can you begin your moon journey?
Join me for a workshop during which I will take you through each phase of the moon and how to embrace the power she has to offer us.
I will help you corrolate your cycle with the moon (if applicable) for a better understanding of your symptons.
I will teach you to manifest your dreams using the new moon.
Join our exculsive and very beautiful community of Moonies, a group of likeminded and passionate people all wantin to transform their lives.
You will recieve access to an exclusive memerbship area, educational videos, meditations & yoga.
You will be invited to a virtual moon circle each cycle & recieve a personal new moon reading every time.
Join a sacred circle of likeminded souls to celebrate each full moon.
The full moon is such an important time in your journey , as we are able to lean in, dig deep and release the things that no longer serve us.
It is a beautiful, powerful and transformation experience.
Whilst the weather is good we use a beautiful garden in Walkern, Herts SG2.
Everyone will benefit from this ritual be it your first time or as a seasoned moon lover.
£8 - Pop over to events to book your space